Best Gobi gesert tour 8 days/ 7 nights
Our team will greet you at the airport. After you freshen up from your flight, we will start our first day around Ulaanbaatar, beginning with Gandan Monastery. From there, we will proceed to the National History Museum, which tells the rich history of Mongolia. Afterward, we will take a walk around Sukhbaatar Square. We'll have dinner before dropping you off at the hotel.
Hotel*** (Lunch/Dinner)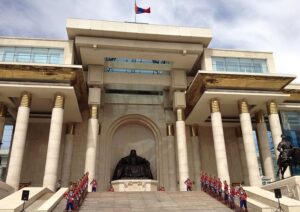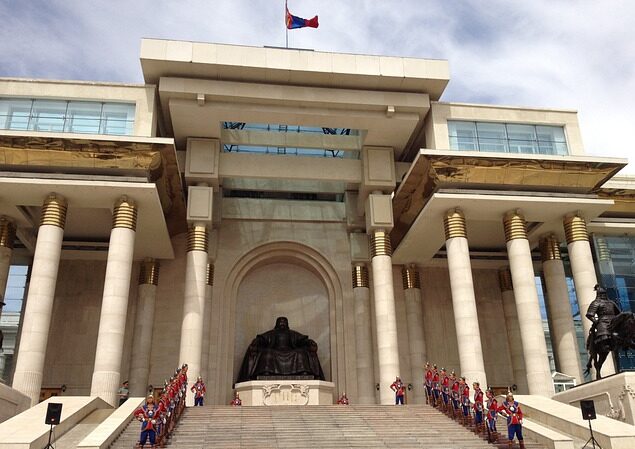 DAY 2 Baga Gazariin Chuluu
We will pick you up from your hotel at 8:30 am. Then our tour will head to the Rock Formations. Baga Gazariin Chuluu is a huge area of rocks, 15 km long and 10 km wide, in the Middle Gobi. It's famous for its beautiful views, with rough rocks that look different from the sandy desert around. You can walk around the rocks, go for a hike, and enjoy the special scenery.
Distance: 285km ( 5h drive on paved road )
Standard Ger Camp (Breakfast/ Lunch/ Dinner)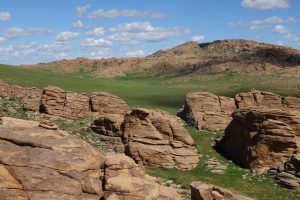 Yol Valley is a beautiful narrow valley in Gobi Gurvansaikhan National Park in Mongolia. Tall cliffs and rocks add to the valley's stunning appearance. You can explore the towering cliffs, narrow passages, and even come across a glacier that doesn't melt until the end of June. Enjoy a leisurely hike and capture the charming landscapes and wildlife through photography.
Distance: 420km ( 6h drive on paved road)
Standard Ger Camp (Breakfast/Lunch/ Dinner)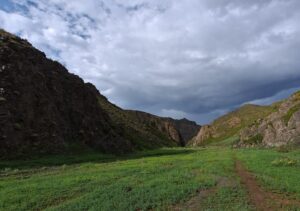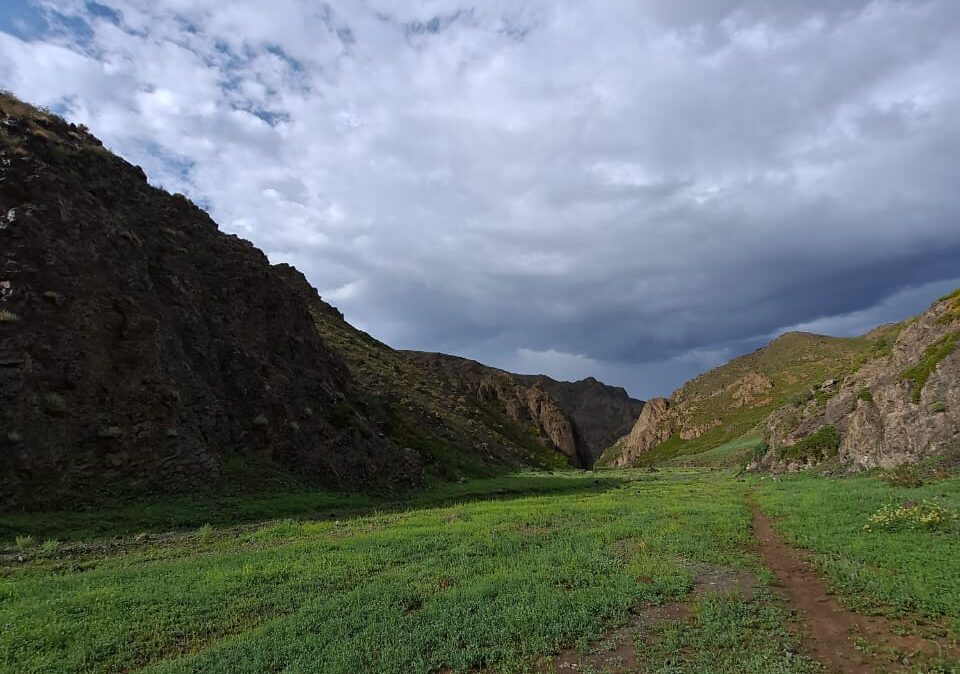 Khongor Sand Dunes are among the largest sand dunes in Mongolia, covering an area of 180 kilometers in length. The tallest dunes, reaching heights of up to 800 meters, are in the northwestern part of the range. Climbing these dunes can be tough for many people. But when you get to the top, you'll see an amazing view of the desert. Experience riding on two-humped Bactrian camels.
Distance: 180km ( 5h drive on pave/ dirt road )
Standard Ger Camp (Breakfast/Lunch/ Dinner)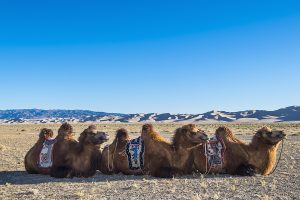 DAY 5 Bayanzag+Khavtsgait
As you head to Bayanzag, you have the opportunity to visit the petroglyphs at Khavtsgait. Researchers believe that these petroglyphs were created approximately 4,000 to 5,000 years ago, spanning the mid to late Bronze Age and early Iron Age. Bayanzag, also known as The Flaming Cliffs, is famous for its historical events, dinosaur fossils, and the very first discovery of dinosaur eggs. 
Distance: 180km ( 6h drive on dirt road )
Standard Ger Camp (Breakfast/Lunch/ Dinner)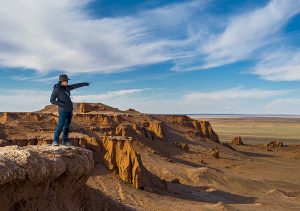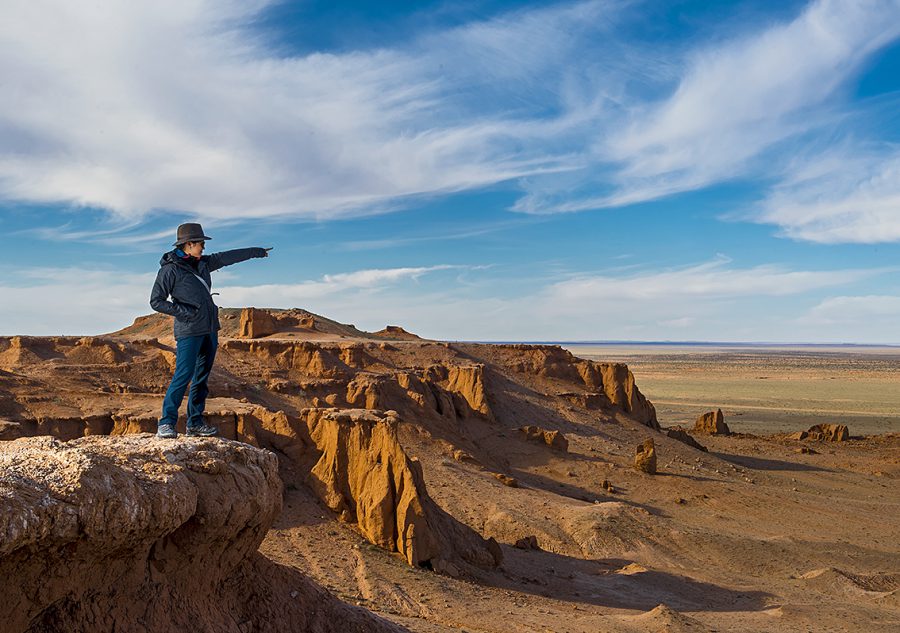 Today, our destination is Tsagaan Suvarga, also known as the 'White Stupa.' The cliffs of Tsagaan Suvarga exhibit a stunning array of colors, ranging from white and yellow to red and orange. These vibrant hues are the result of different minerals and clay compositions in the rock layers. You can enjoy hiking around this colorful Stupa.
Distance: 270km ( 5h drive on paved/ dirt road )
Standard Ger Camp (Breakfast/Lunch/ Dinner)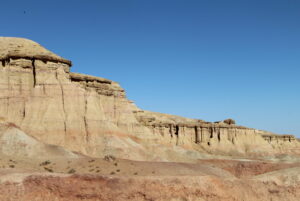 After breakfast, we'll head from Tsagaan Suvarga to Ulaanbaatar. Check into a hotel and enjoy a free day to explore the city on your own.
Distance: 450km ( 7h drive on dirt/ paved road )
Hotel*** (Breakfast/ Lunch)
DAY 8 Departure from Mongolia
Our driver will pick you up from your hotel, and then transfer you to the airport or train station to end the tour. Explore Best gobi desert tour with us!
Breakfast
2 person-$1560 per person
3 person-$1240 per person
4 person-$1160 per person
group tour-$1040 per person
*Breakfast- 7, Lunch- 7, Dinner-6
*Hotel*** 2 nights, Ger camp 5 nights
*English speaking tour guide
*Driver+ fuel+4WD vehicle / Minivan
*Camel riding 1h
*Entrance fees for the parks and museums indicated in the program
*Daily drinking water (1.5 liter per person per day)
-International Airfare and Mongolia visa fee
- Travel insurance
-Personal items
-Alcoholic drinks ,snacks, bar bills, laundry
- Hotel early check-in and late check-out
- Single supplement
-Gratuities for guides and drivers
About Best gobi desert tour
This tour offers a well-rounded experience, blending nature, history, adventure, and culture, making it an unforgettable journey through the diverse landscapes of Mongolia's Gobi Desert.
Highlights of Best gobi desert tour
The 7-day Best gobi desert tour offers exciting hikes, camel treks, and off-road adventures, allowing you to explore the rugged desert beauty.
Ulaanbaatar: Explore the capital city of Mongolia.
Baga Gazarin Chuluu: Explore special rocks and hills that make a beautiful landscape. Hike through rocky terrain and take stunning photos of the desert scenery.
Yol Valley : Hike through the breathtaking beauty of a deep, narrow canyon surrounded by tall cliffs.
Khongor Sand Dunes: Climb to the top of the dunes to take in the panoramic views. Enjoy camel riding.
Bayanzag&Khavtsgait: Discover the famous red sandstone cliffs, renowned for dinosaur fossils. Enjoy breathtaking sunset views as they turn fiery red. Explore the petroglyphs at Khavtsgait. 
Tsagaan Suvarga (White Stupa): Marvel at eye-catching white and red limestone rock formations that resemble ancient stupas. Capture the colorful cliffs against the blue sky.
FREQUENTLY ASKED QUESTIONS