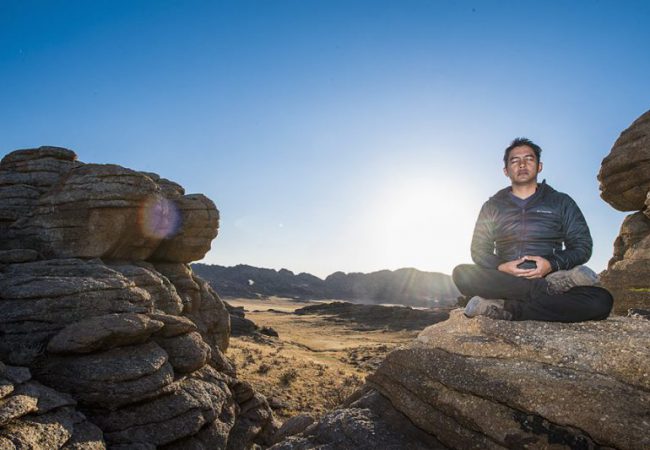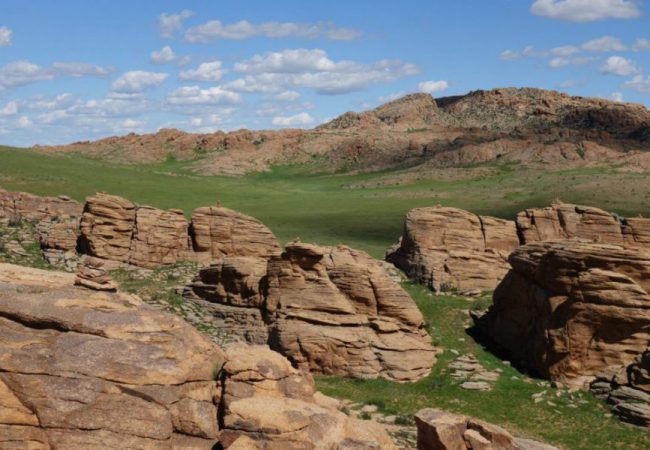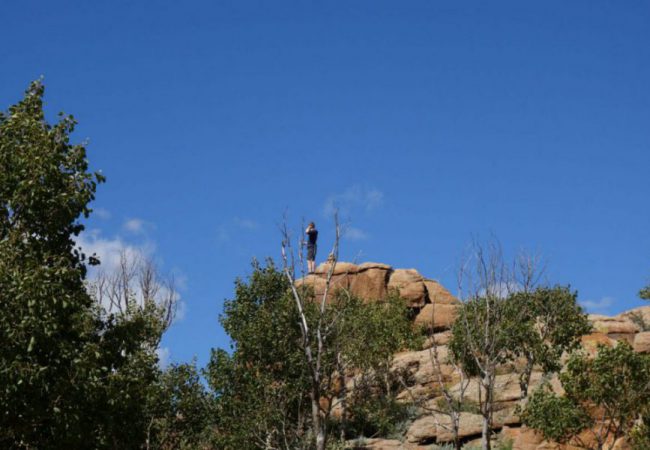 Baga Gazariin Chuluu
Baga Gazariin Chuluu –(Rock Formations) is a 15 km long and 10 km wide stone massif, is located Middle Gobi. This site is about 4 hours south of Ulaanbaatar. Over 20 kinds of medical herbs and many species of exist here. The granite Stone Mountain formations look like melted marshmallows one on top of another. Some of the rock formations look like they had air bubbles when the rock was cooling because the round impressions within the rock are perfectly half spherical. The scene looks like it was taken from another planet and transformed to this site.
The highest point is Tahilgat Mountain /1758 m/ in the Northwest part of the stone massif. Wild sheep, ibex and marmot inhabit here, Surtiin am is one of many beautiful places in Baga gazariin( rock formation) stone massif. This is a narrow canyon with asp, birch, white whicker and elm tree, as well the ruin of a stone temple and the site of 2 yurts where monks lived and meditated since the seventieth century.
Life size paintings of deer are painted on a granite stone and another yurt shaped stone called Ger chuluu. According to scientists, 64 tombs and tumuli dated back to Khugnu tribe have been found around Baga zagriin Stone.
Also, there is a spring water which comes from under source is good for eye illness. Travel Mongolia with us;)
See Gobi Tours .