Horseback Tour Mongolia 8 days/ 7 nights
We will meet you at 8:30 am. Then our tour will head to the Semi Gobi  Elsen Tasarkhai. Elsen Tasarkhai is a stunning semi-desert region located in central Mongolia. The area is often referred to as the "Mini Gobi" due to its resemblance to the larger Gobi Desert. Camel riding 1h.
Distance: 285km ( 5h drive on paved road )
Standard Ger Camp (Lunch/ Dinner)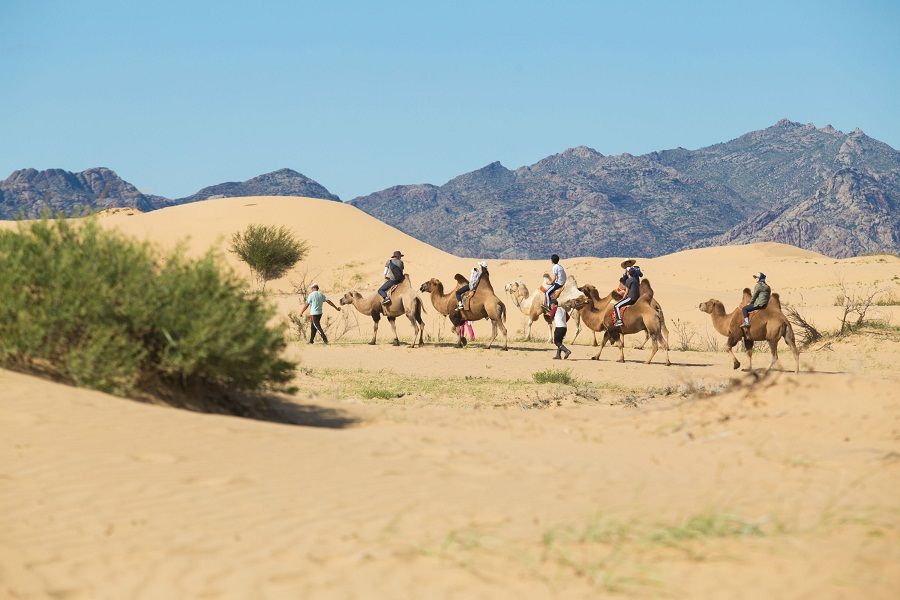 Today's our destination is the Orkhon Valley. Enjoy the beautiful scenery of the Orkhon Valley, with its lush grassy plains, winding river, and the stunning Khangai Mountains in the background, while going for hikes and horseback rides to fully experience this breathtaking landscape. 
Distance: 185km ( 4-5h drive on paved/ dirt road)
Standard Ger Camp (Breakfast/Lunch/ Dinner)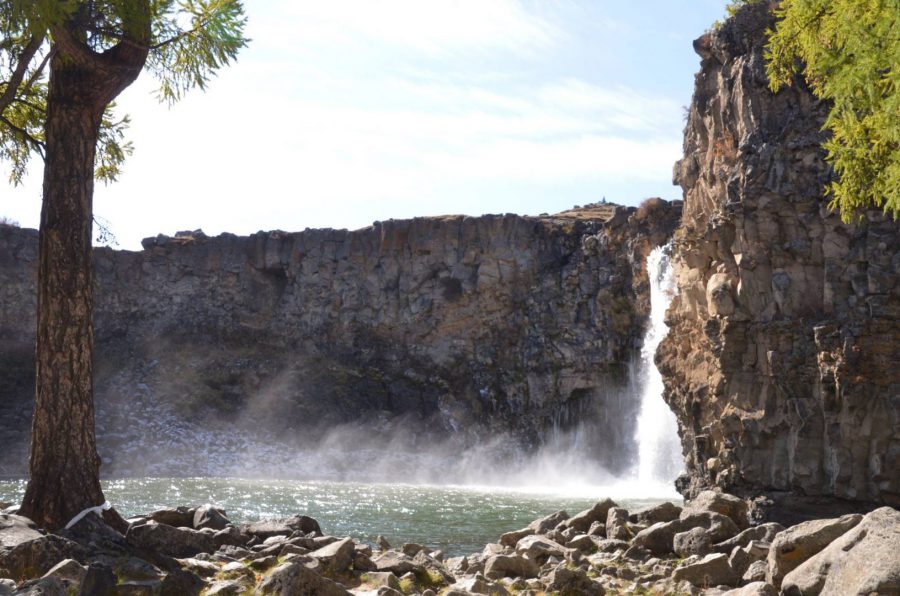 DAY 3 Start the Horse Trip to the 8 lakes.
Exploring the Eight Lakes in Mongolia is a chance to enjoy beautiful scenery and learn about the area's history and culture. It's a great destination for travelers who love adventure and nature. These lakes were created by volcanic activity long ago in the late Neogene period.
Distance: ( approx 25 km, 4-5 hours ride)
Ger Guesthouse (Breakfast/Lunch/ Dinner)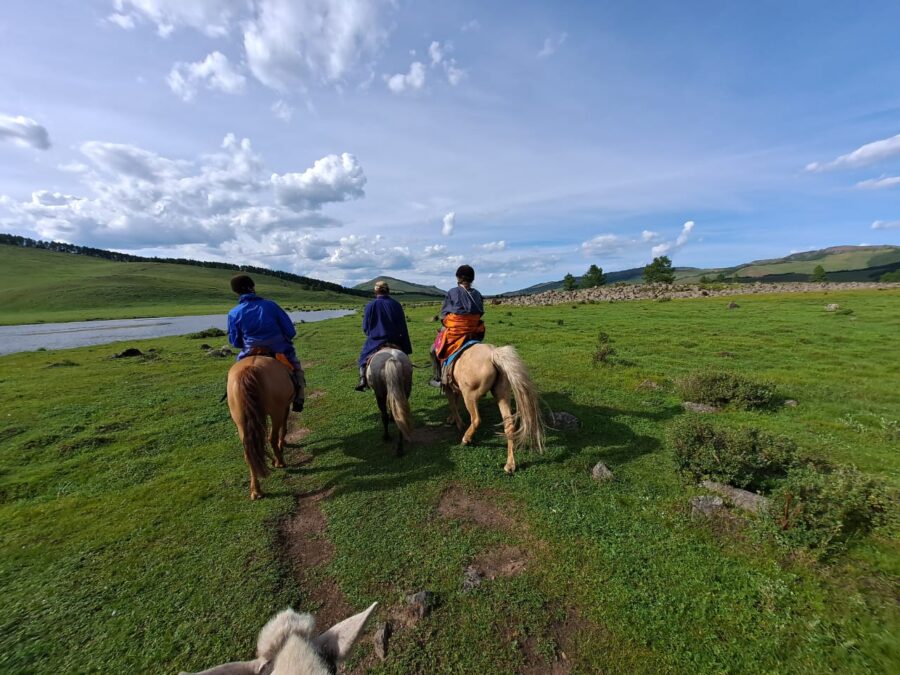 DAY 4 Continue Horse Trek to 8 Lakes
Continue on an exciting Horseback Tour Mongolia to the north through the Eight Lakes. During this adventure, you can expect breathtaking landscapes, cultural immersion, and unforgettable memories in the heart of the Khangai Mountains. Enjoy the panoramic view of the lakes.
Distance: ( approx 25 km, 4-5 hours ride)
Ger Guesthouse (Breakfast/Lunch/ Dinner)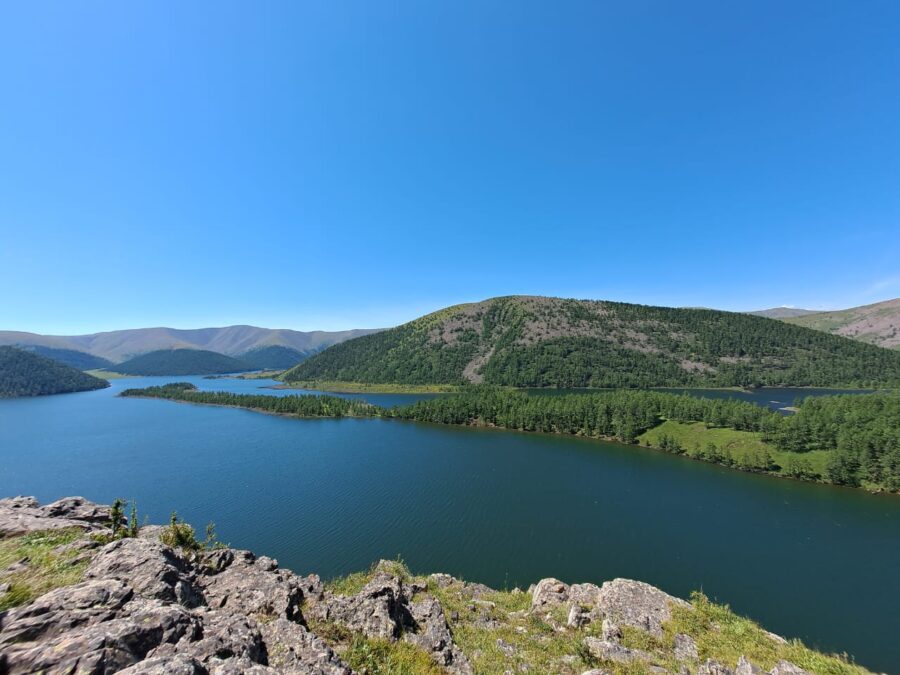 DAY 5 Horse trek to Buurug valley
Today, we will leave the lovely lakes behind and head toward the Orkhon Valley. Cherish every moment as you Horseback Tour through this incredible location. Learn about the diverse flora and fauna of the area, and visit local nomadic families to experience their way of life.
Distance: ( approx 25 km, 4-5 hours ride)
Ger Guesthouse (Breakfast/Lunch/ Dinner)
DAY 6 Horse Trek to Orkhon waterfall
Continue the horseback tour to Orkhon Waterfall. The landscape changes into a flat and wide valley. Enjoy the waterfall near the Orkhon River and hike alongside the deep canyon. This will be the final day of Horseback riding. Relax at a tourist camp and reflect on the horse trek adventure.
Distance: ( approx 25 km, 4-5 hours ride)
Standard Ger Camp (Breakfast/Lunch/ Dinner)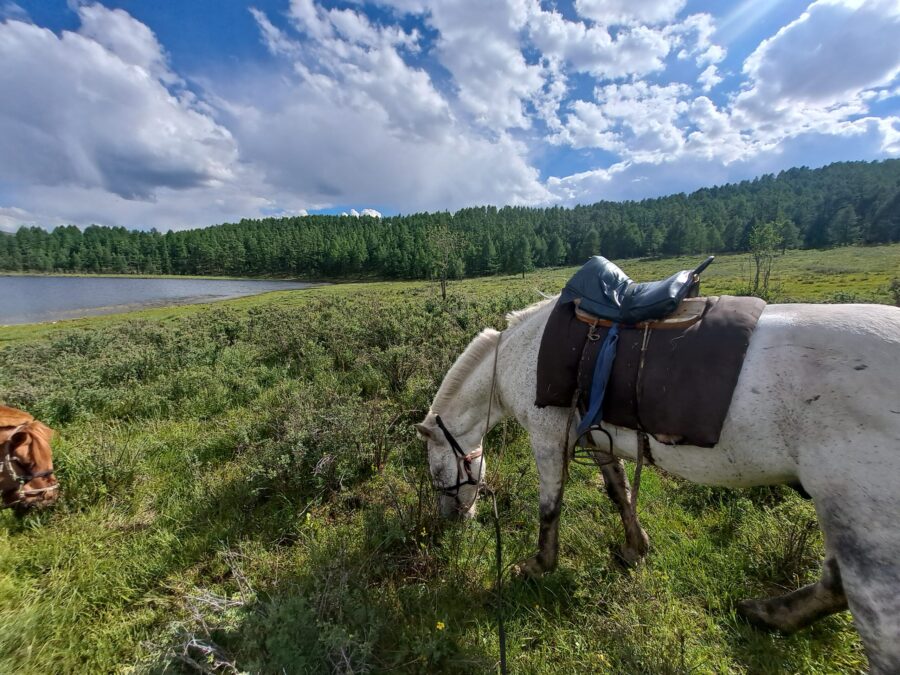 Kharkhorum was the capital of the Mongol Empire from 1235 to 1263. Today, Kharkhorum is a small village and one of Mongolia's major tourist destinations. Explore the Erdene Zuu Monastery, built in 1585 on the ruins of the ancient city; it is one of the oldest Buddhist monasteries in Mongolia. 
Distance: 125km ( 4h drive on dirt/ paved road )
Standard Ger Camp (Breakfast/Lunch/ Dinner)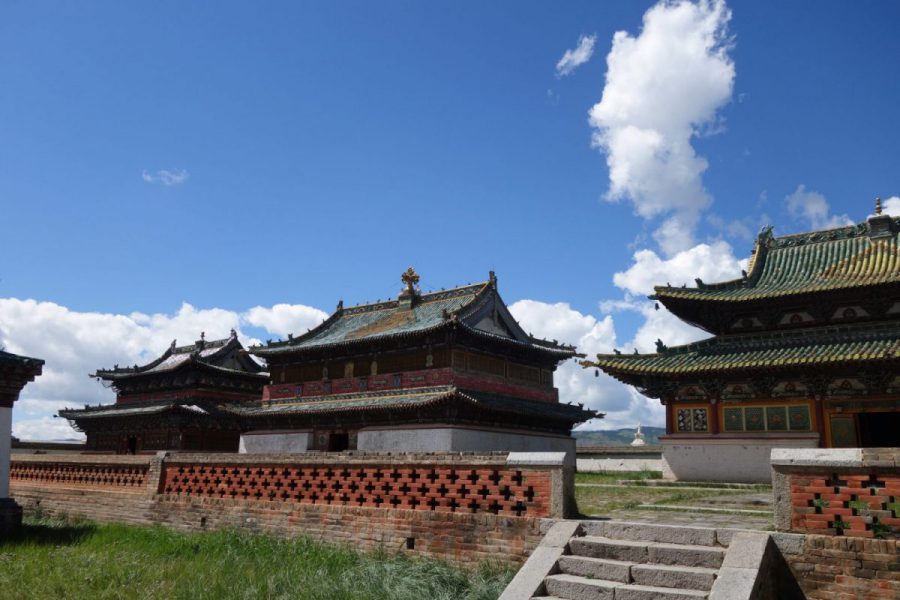 After breakfast, we'll head from Kharkhorum to Ulaanbaatar and drop you off at your booked hotel or guesthouse.  Enjoy the Horseback Tour Mongolia with us!
Distance: 365km ( 6h drive on paved road )
Breakfast/ Lunch
2 person-$1500 per person
3 person-$1250 per person
4 person-$1170 per person
*Breakfast- 7, Lunch- 8, Dinner-7
*Ger camp 4 nights, Ger Guesthouse 3 nights.
*English speaking tour guide
*Driver+ fuel+4WD vehicle / Minivan
*Camel riding 1h
* Horse riding
* Local horse guide
*Entrance fees for the parks and museums indicated in the program
*Daily drinking water (1.5 liter per person per day)
-International Airfare and Mongolia visa fee
-Personal items
-Alcoholic drinks and snacks
-Travel insurance
-Accommodation in UB
-Gratuities for guides and drivers
About Horseback Tour Mongolia
Riding horses in Mongolia is a great way to explore its vast landscapes and experience its unique culture. Mongolia is famous for its horses and nomadic traditions. Horses have been essential to Mongolian nomads for a long time.
A horseback tour in Mongolia often includes staying with local nomadic families in traditional gers (yurts). This offers an excellent opportunity to immerse yourself in the culture, learn about nomadic traditions, and savor traditional Mongolian food.
Highlights of Horseback Tour Mongolia
Elsen Tasarkhai Sand Dunes: Experience the unique contrast of sand dunes and lush greenery. Enjoy camel riding.
Orkhon Valley: Discover the picturesque Orkhon River Valley, designated as a UNESCO World Heritage Site. Enjoy horseback riding.
Stunning Landscapes: Riding on horseback allows you to fully immerse yourself in these natural wonders. You will reach places where few tourists venture, offering a more authentic and off-the-beaten-path experience.
Nomadic Culture: Mongolia is known for its rich nomadic culture. Meeting and staying with nomadic families in traditional gers (yurts) gives you a firsthand look at their way of life, their warm hospitality, and their unique traditions.
Adventure and Freedom: Riding horses in Mongolia gives you a sense of freedom and adventure as you navigate the vast open spaces, forging your own path and discovering new horizons.
Kharkhorum (Karakorum): Explore Erdene Zuu Monastery, Mongolia's oldest Buddhist monastery. Visit the Kharkhorum Museum to learn about the region's history.
Best Time for Horseback Tour 
The best time for a horseback tour in Mongolia is summer (June to August) because it offers great weather and vibrant landscapes. But if you like milder temperatures and fewer crowds, spring and autumn are also good choices.
FREQUENTLY ASKED QUESTIONS