Best Mongolia tour 13 days/ 12 nights
DAY 1 Arrival in Ulaanbaatar
Our driver will welcome you at the airport. After checking into the hotel, feel free to relax and have a good rest to recover from your flight. You can explore the city independently.
Hotel**** ( no meals)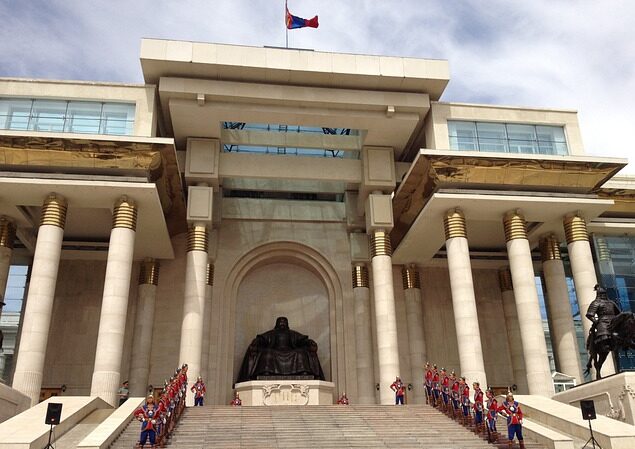 In the morning, you will be transferred to the city airport for morning flight to Gobi Desert (~1.5 hours). Upon arrival, your tour guide and driver meet you and depart to Yol Valley. Enjoy a leisurely hike and capture the charming landscapes and wildlife through photography.
Distance: 60km ( 1h drive on paved road )
Standard Ger Camp (Breakfast/Lunch/ Dinner)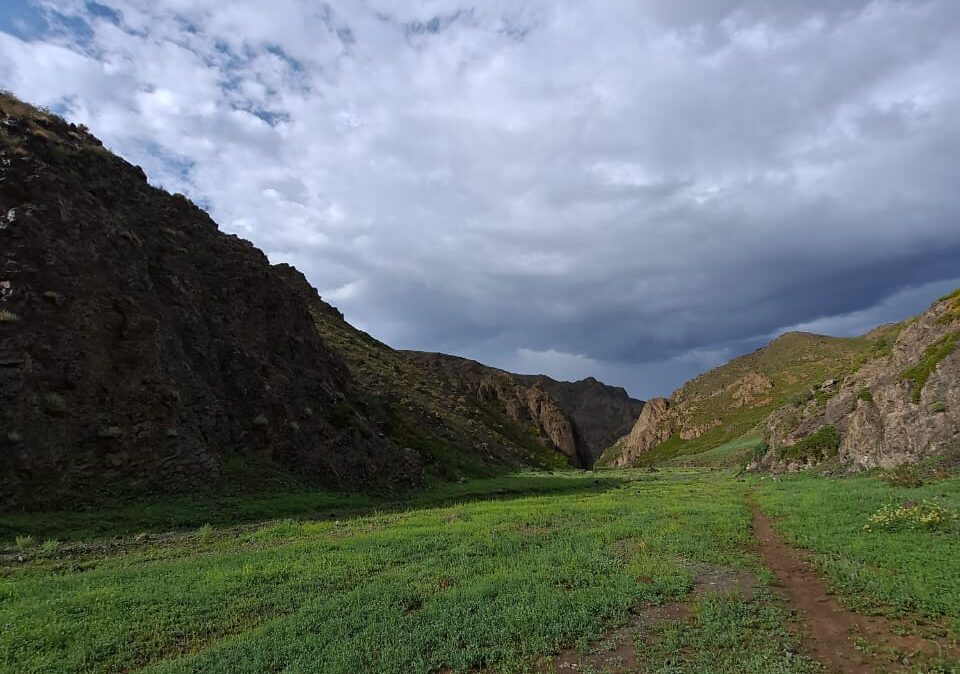 Khongor Sand Dunes are among the largest sand dunes in Mongolia, covering an area of 180 kilometers in length. The tallest dunes, reaching heights of up to 800 meters, are in the northwestern part of the range. Climbing these dunes can be tough for many people. However, when you get to the top, you'll see an amazing view of the desert. Experience riding on the two-humped Bactrian camels.
Distance: 180km ( 5h drive on paved/dirt road )
Standard Ger Camp (Breakfast/Lunch/ Dinner)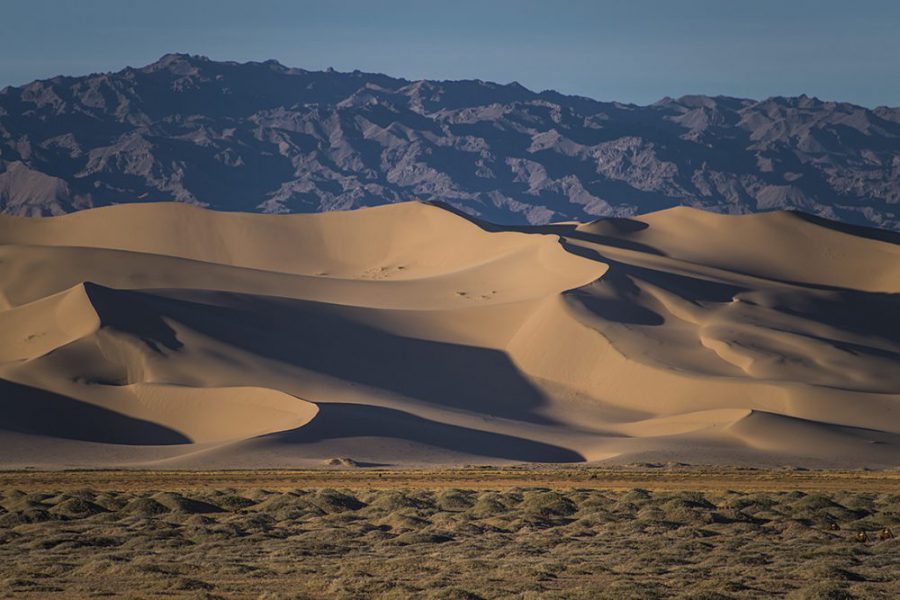 Bayanzag, also known as The Flaming Cliffs, is famous for its historical events, dinosaur fossils, and the very first discovery of dinosaur eggs. American explorer Roy Chapman Andrews, known for leading a series of expeditions, named this site "Flaming Cliffs" because the colors become even more vibrant, especially at sunset. 
Distance: 130km ( 5h drive on dirt road )
Standard Ger Camp (Breakfast/ Lunch/ Dinner)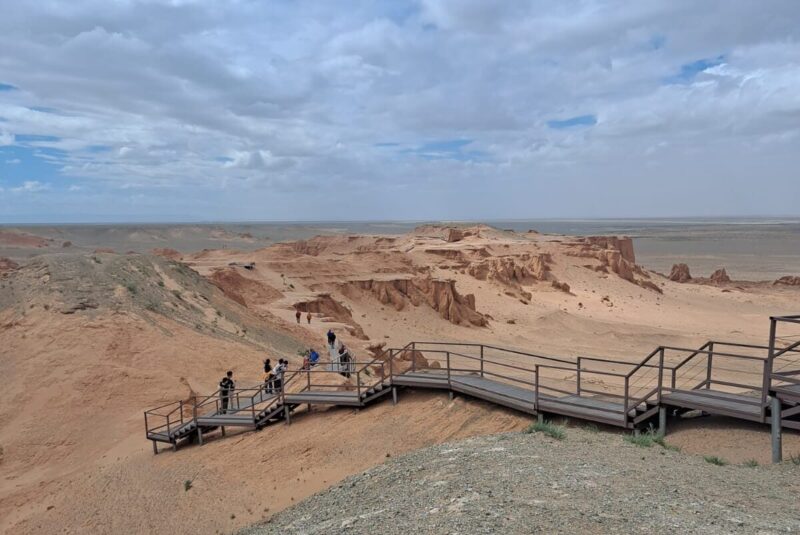 Ongi Monastery is located at the foot of Mount Saikhan Ovoo, near the village of Saikhan Ovoo in the province of Dundgovi. The monastery was one of the largest and most respected monasteries in Mongolia before it was destroyed in 1939 by the communist authorities. Despite the fact that there isn't much left, it's still interesting to visit and explore the ruins.
Distance: 170km ( 5h drive on dirt road )
Standard Ger Camp (Breakfast/ Lunch/ Dinner)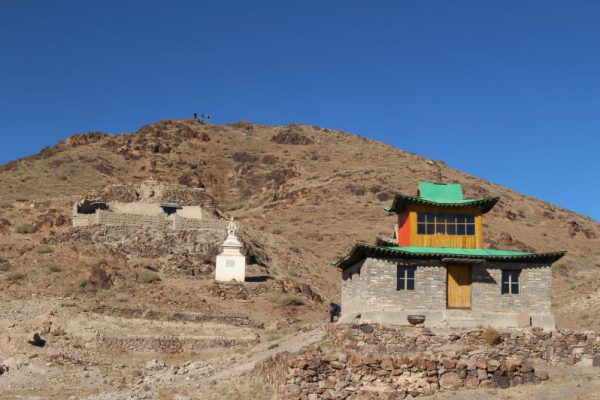 Kharkhorum was the capital of the Mongol Empire from 1235 to 1263. Today, as a small village and one of Mongolia's major tourist destinations, Kharkhorum offers the opportunity to explore the Erdene Zuu Monastery, built in 1585 on the ruins of the ancient city; it is one of the oldest Buddhist monasteries in Mongolia.
Distance: 290km ( 6h drive on dirt/paved road )
Standard Ger Camp (Breakfast/ Lunch/ Dinner)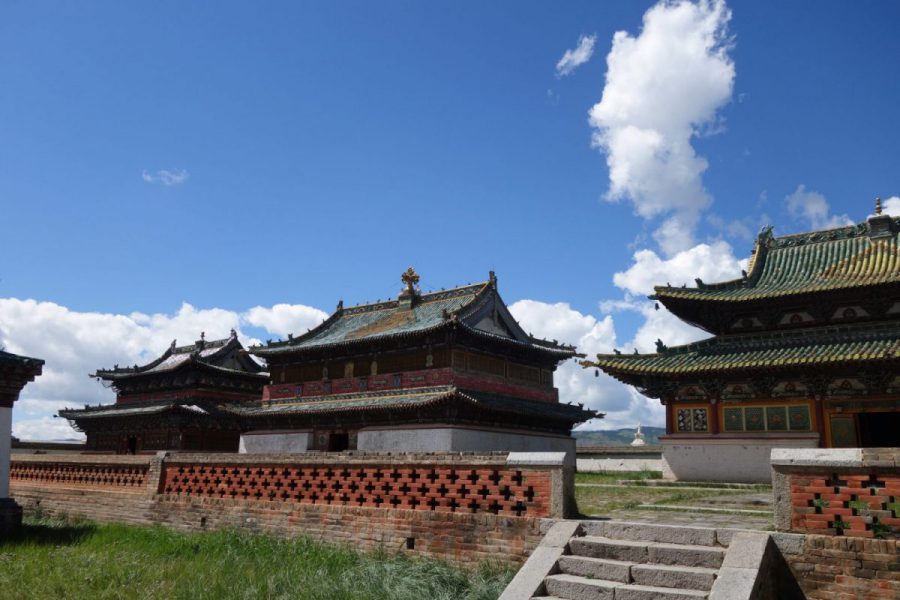 DAY 7 Tsenkher hot springs
The hot springs are renowned for their mineral-rich waters, which are believed to possess healing properties owing to the presence of various minerals, including calcium, sodium, and sulfur. The natural surroundings offer a tranquil and serene environment, making it an ideal place for relaxation. Moreover, it's not only a haven for relaxation but also a fantastic spot for nature enthusiasts and photographers.
Distance: 130km ( 4h drive on paved/ dirt road )
Standard Ger Camp (Breakfast/ Lunch/ Dinner)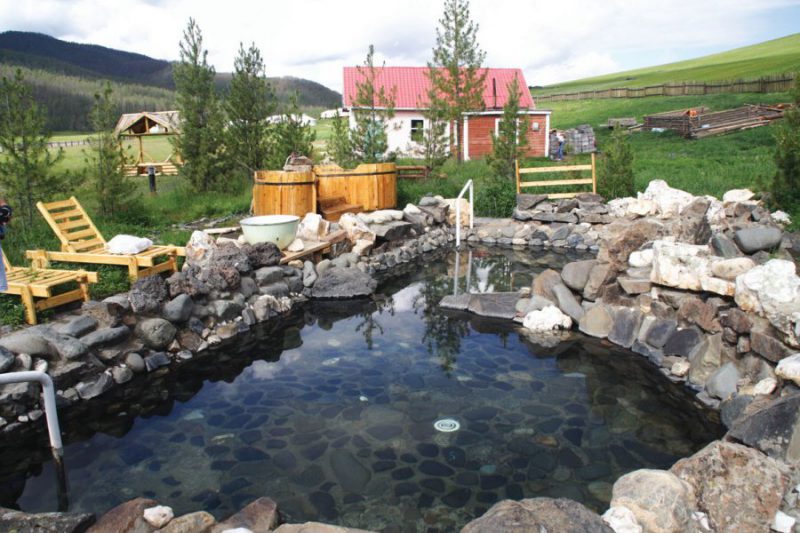 Khorgo Terkhiin Tsagaan Nuur National Park is a popular destination for tourists and nature enthusiasts. Visitors can engage in activities such as hiking,  horseback riding, birdwatching, and exploring the volcanic formations. One of the park's highlights is Horgo Volcano; therefore, hiking to the volcano and exploring its unique crater is a must-do activity.
Distance: 190km ( 5-6h drive on dirt/paved road )
Standard Ger Camp (Breakfast/ Lunch/ Dinner)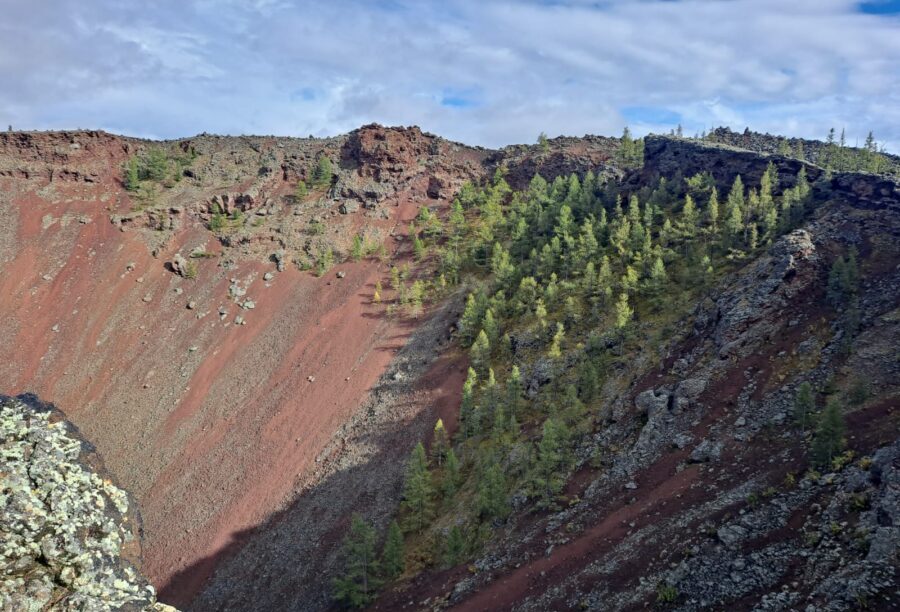 While Shine Ider Village is officially part of Khuvsgul province, it's situated on the border between Khuvsgul and Arkhangai provinces. This village often serves as a resting place for travelers on their way to Khuvsgul lake. The main view in this place is mostly forest and open grasslands, which makes it a perfect peaceful and quiet spot for travelers passing through.
Distance: 180km ( 6h drive on dirt/paved road )
Standard Ger Camp (Breakfast/ Lunch/ Dinner)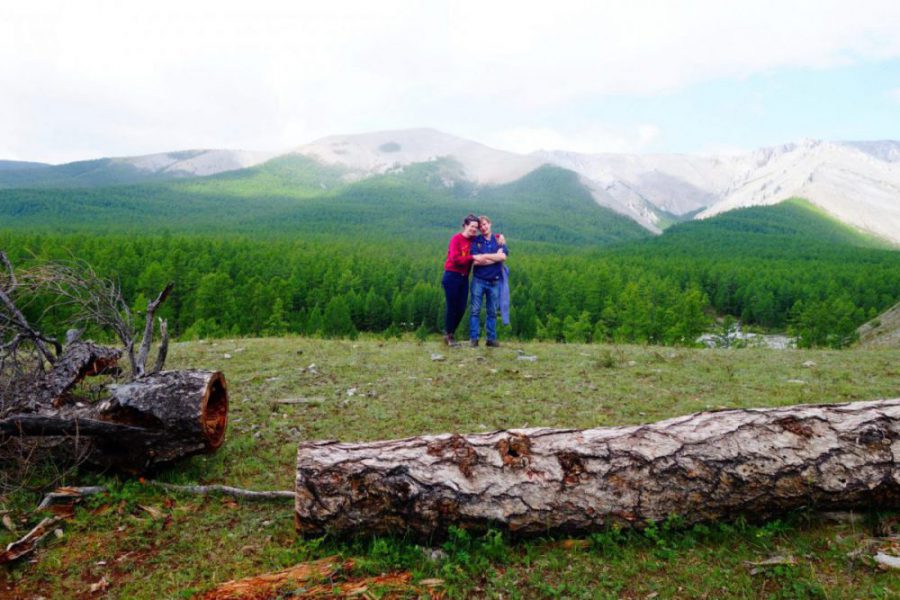 Khuvsgul Lake is a major tourist attraction in Mongolia. Visitors come to enjoy its natural beauty, go hiking in the surrounding mountains, and experience the traditional Mongolian culture of the local Tsaatan people. Its breathtaking scenery and unspoiled environment make it a must-visit destination for anyone exploring the northern regions of the country.
Distance: 220km ( 6h drive on dirt/paved road )
Standard Ger Camp (Breakfast/ Lunch/ Dinner)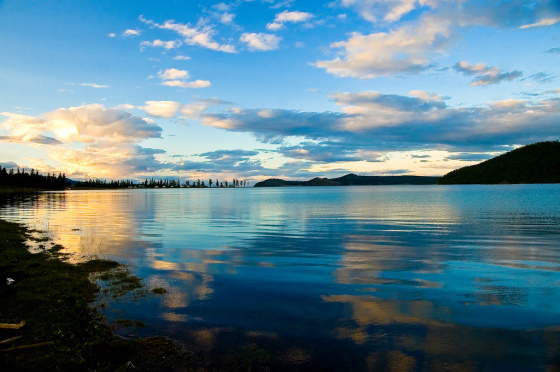 Today, enjoy your relaxing time at Khuvsgul Lake. Take a leisurely walk along the lakeshore, breathe in the fresh mountain air, and savor the picturesque views. You'll also have the opportunity to visit the Reindeer Tsaatan family. (Some Tsaatan families come to Khuvsgul Lake from June until the end of August)
Standard Ger Camp (Breakfast/ Lunch/ Dinner)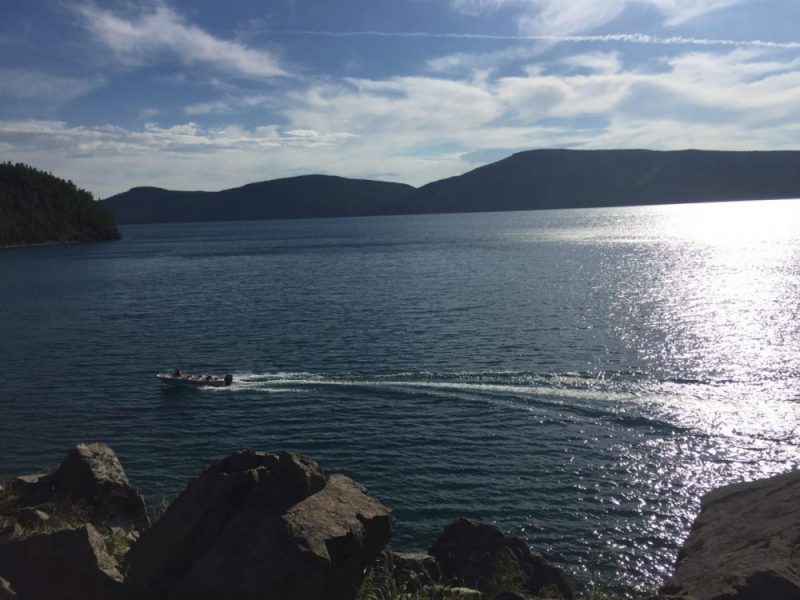 After breakfast, we'll head to Murun town's local airport and catch a return flight to Ulaanbaatar. The flight takes 1.5 hours. When you land at the city airport, our driver will pick you up and transfer you to your hotel.
Distance: 120km ( 2h drive on paved road )
Hotel**** (Breakfast/ Lunch/)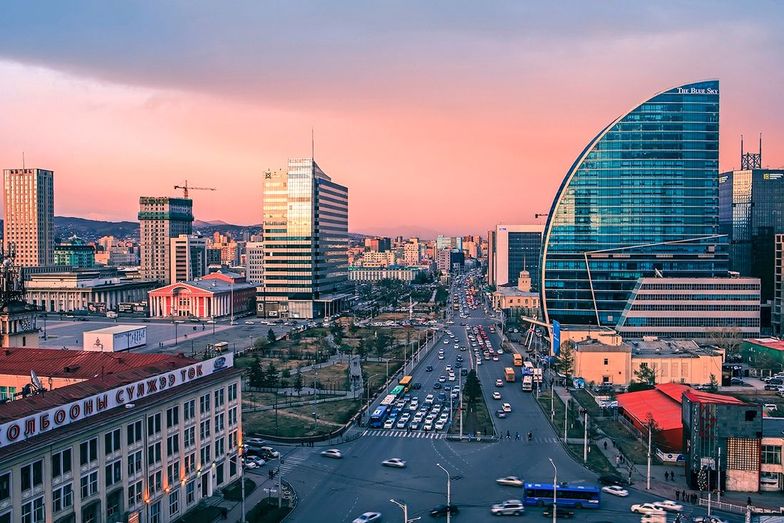 Our driver will pick you up from your hotel, and then transfer you to the airport or train station to end the tour. 
Breakfast
Standard Package
2 person-$2970 per person
3 person-$2480 per person
4 person-$2330 per person
*Breakfast- 12, Lunch- 11, Dinner-10
*Hotel**** 2 nights, Ger camp 10 nights
*Domestic flight
*English speaking tour guide
*Driver+ fuel+4WD vehicle / Minivan
*Camel riding 1h
*Horse riding
*Entrance fees for the parks and museums indicated in the program
*Daily drinking water (1.5 liter per person per day)
-International Airfare and Mongolia visa fee
-Personal items
-Alcoholic drinks, snacks,bar bills, laundry
-Travel insurance
-The excess baggage charge for domestic flight
-Single supplement
-Gratuities for guides and drivers
About Best Mongolia tour
This tour covers Gobi, Central Mongolia, and Northern Mongolia, providing a complete experience of Mongolia's natural beauty, nomadic culture, and historical heritage.
Highlights of Best Mongolia tour
The 13-day  tour offers a unique blend of natural beauty, cultural immersion, and adventure. In the Gobi, you can explore the sand dunes, canyons, and unique rock formations. Central Mongolia invites you  to delve into the region's rich history, culture, and natural beauty. Northern Mongolia, you will find some of Mongolia's most awe-inspiring sights, such as expansive grassy plains, rugged mountains, dense forests, and pristine lake.
Yol Valley : As you continue your journey, hike through the breathtaking beauty of a deep, narrow canyon surrounded by tall cliffs.
Khongor Sand Dunes: Climb to the top of the dunes to take in the panoramic views. Additionally, enjoy camel riding.
Bayanzag (Flaming Cliffs): Discover the famous red sandstone cliffs, renowned for dinosaur fossils. Enjoy breathtaking sunset views as they turn fiery red.
Tsenher Hot Springs: Relax in the therapeutic hot waters surrounded by scenic mountains.
Khorgo &Terkh National Park: Hike to Horgo Volcano and experience a horse trek around the park.
Kharkhorum (Karakorum): Explore Erdene Zuu Monastery, Mongolia's oldest Buddhist monastery. Furthermore, visit the Kharkhorum Museum to learn about the region's history.
Khuvsgul Lake: Lake Khvwsggl is one of Asia's biggest freshwater lakes and is often called the "Blue Pearl" of Mongolia. You can hike, ride horses, or just relax by the lake, enjoying the peaceful scenery.
Hiking and Horseback Riding: Throughout your journey, enjoy outdoor activities such as hiking and horseback riding.
FREQUENTLY ASKED QUESTIONS