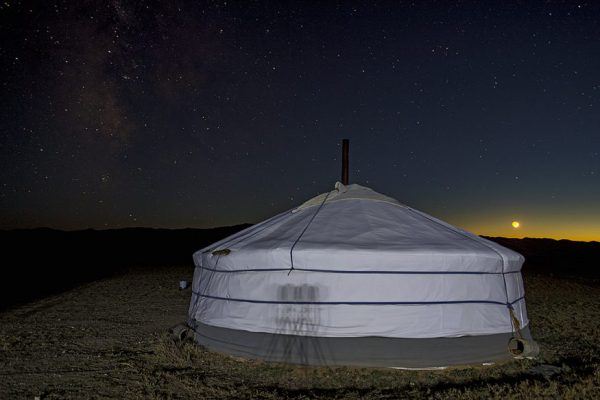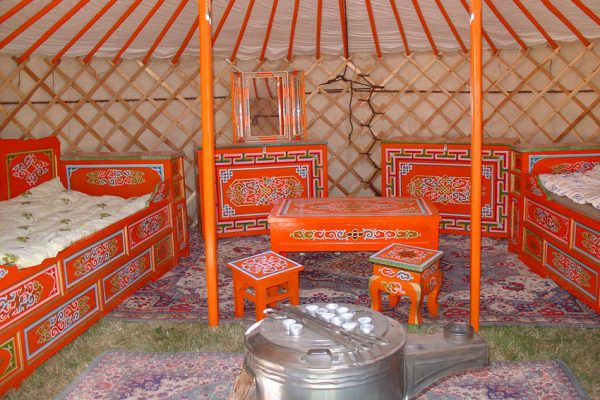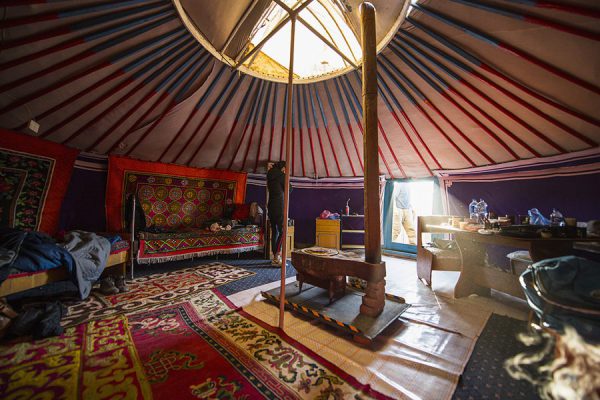 Mongolia Ger Accommodation 
Mongolia Ger Guesthouse ( nomads ger )
Some of nomadic families who live within national park or sightseeing area, run their own small business that renting ger accommodation for backpackers. It gives you a chance to get closely acquainted with the way of life and Nomadic way of lifestyle. During our budget tours, you will stay in Mongolian traditional accommodation Ger Guesthouse. We make active support for local communities to improve their living standards by involving them in sustainable tourism. It would be also the best way for experiencing true Mongolian lifestyle. Also to be closer to the nomads.
Ger accommodation has 4 o-6 beds. And occupancy is based on multi-share but with only your group members and not with another tours. Most nomadic families do not have formal toilets in their summer places. So the most you can expect to find is a designated toilet trench that may be screened on three sides. No showering facilities will be available in some of the local ger guesthouses. So people go to nearest tourist camps for taking shower paying 3 or 4 usd.
Tourist Mongolia Ger Camp
Out of the city, tourist ger camps are the most commonly available full service facilities. They use the traditional dwelling, the felt covered ger, as guest rooms. Each ger normally has between 2 and 4 single beds in it, along with a traditional stove, a simple table, and sometimes cupboards and wash stands. Modern toilet and hot shower facilities is separate block. This building will be some distance from your ger. In a separate building there will be a restaurant or dining room, and sometimes a bar or a recreation room.
If a Ger Camp was not connected to central electricity system, Ger Camps usually run a generator in the evening or provide lighting from solar charged batteries for some part of the night, allowing you to have light for using the washroom facilities, reading, charging your camera gears. Taking shower is possible. Mongolia Yurt- Mongolia Ger- Read More About Mongolia