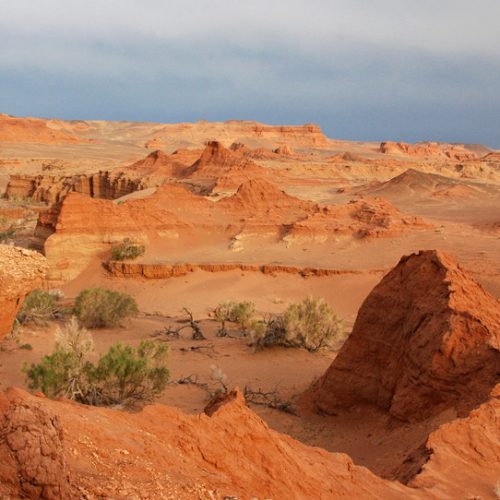 Many people picture the Mongolian Gobi as a sandy flat area, sand dunes, barren dried mud soil or… But some parts of the Mongolian Gobi are daunting rocky mountains covered with plants. And hundreds of sheep and goat herds, horses, cattle and the world rare Bactrian camels will be seen on the prairies. And among mirages in middle of nowhere is another picture of the Mongolian Gobi.
Central Mongolia is extremely rich in historical and cultural remains of all historical periods except for its beautiful natural scenery.
Tsenkher hot spring
Located in Arkhangai province. And Cenkher hot spring is certainly counted as one of the popular destination to locals and tourists. So about 10 liters 90 degrees Celsius hot water and effuses per second containing rich minerals. So Sitting in the hot spring in the middle of forest and exploring deep into the stars beyond the skies can be the relaxation you have been looking for.
Kharkhorum
Kharkhorum was the capital of the Mongolian Empire between 1235 and 1260, and the Northern Yuan in the 14–15th centuries. In addition Genghis Khan set up the first plan to build the capital and after his death, therefore his son Ugudei continued the construction and established the capital. As Ugudei wanted Kharkhorum to be the finest capital, skilled workers from foreign countries built many great features.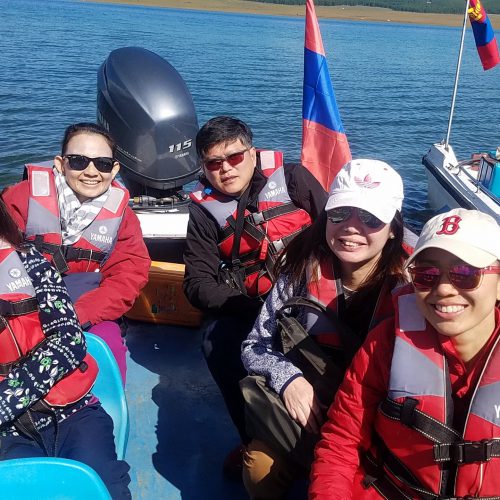 North Mongolia is a main travel destination of Mongolia. And the highlight of Mongolia's northern provinces, an alpine region bordering the forests of Siberia. And Lake Hovsgol, known as Mongolia's "dark blue pearl." Believed to be several million years old. Mongolia's deepest freshwater lake is surrounded by dozens of small rivers and streams that empty into its waters, pristine taiga forest, and valleys and meadows rich with wildflowers.
Khuvsgul Lake National Park is one of the major tourist attractions in Mongolia. This lake is the second clearest water lake in the world after Baikal Lake in Russia. And water is crystal clear so that you can see the bottom of the lake when you are sailing. And Khuvsgul Lake located in the high mountain area in northern Mongolia. Khuvsgul is thought to be approximately 2 to 5 million years old. And it holds approximately 2% of the earth's liquid surface freshwater and almost 70% of Mongolia's fresh water. The oval-shaped lake is 36.5 km wide, 136 km long and 262 meters deep. The volume of water is 381 square km. Ninety-six rivers and streams drain into the Khuvsgul but only one, the Egiin Gol river drains from the lake.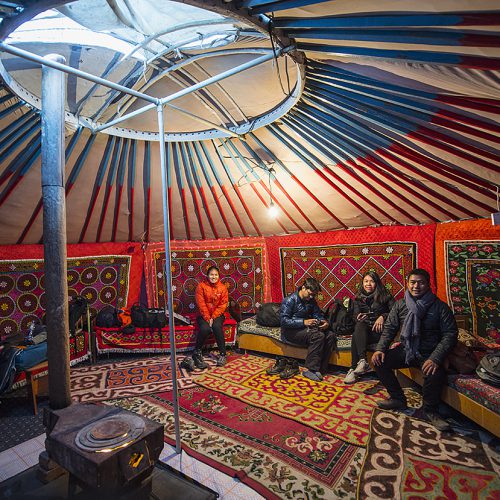 Among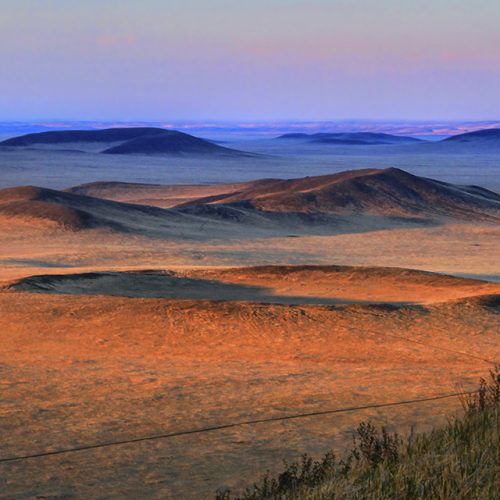 Vast open grassy steppes dominate in the eastern part of Mongolia. Even you drive there from early morning until late evening you will only have sights of wide grassy steppes edge with the horizon.So the gazelles are the most numerous mammals in Mongolia and there are about 1 million of them.
And the remote eastern steppes border with the Khentii Mountain Range where the Genghis Khaan was born and grown. Many important historical events related to Genghis Khaan took place in Khentii. And Khentii Mountains are one of the most beautiful areas with its crystal clear rivers, streams, small and big lakes, forested mountains and lush green flower-carpeted valleys. In addition, the mountains have been keeping many historical remnants and ancients monasteries. The southeastern part of Mongolia is Dariganga, a country of 222 extinct volcanoes. Also, some legendary Mongol men they have the same story as Robin Hood lived in Dariganga. And in the area, you can visit Lhachinvandad Nature Reserve to see herds of deer and gazelles, see Mongolian the most eastern sand dunes Moltsog, part of the Mongolian Gobi desert, large and small lakes home to water birds, grasslands, and balbal/man stones. So Ganga is one of the spectacular lakes edges with sand dunes. Because where 500 to 1000 swans gather between 1 October and 10 October attracts bird watchers.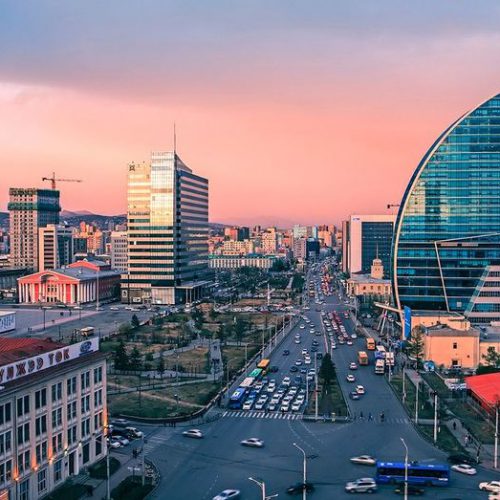 Ulaanbaatar, (Mongolian: literally "Red Hero") is Mongolia's capital and largest city. A municipality, the city is not part of any aimag (province), and its population as of 2014 was over 1.3 million, almost half of the country's total population.
In Addition,the city was founded in 1639 as a nomadic Buddhist monastic center. In 1778, it settled permanently at its present location, the junction of the Tuul and Selbe rivers. So before that, it changed location twenty-eight times. And in the twentieth century, Ulaanbaatar grew into a major manufacturing center.